Science minded Demelza is shocked to learn that she's the latest in a line of Spectre Detectors...mediums who can (briefly) raise the dead. And someone wants her powers...
There's been a push lately to feature science minded protagonists, especially girls, in an effort to get girls interested in science. Sometimes it comes across as very clumsy; bolted on to the plot afterwards. However, in this case, it's very natural. Demelza's science and inventing skills are just as vital to the plot as her Spectre Detecting skills. Children will love the humour of it...Demelza baits a trap with baked beans, because who could possibly resist a big bowl of baked beans? And her prize invention is a hand that will mindlessly copy out lines. I was expecting a Sorcerer's Apprentice situation there, but it goes quite another way, and I laughed when I figured it out.
The characters are great, too. Although I liked Demelza, I
loved
Grandma Maeve and Percy. They were exactly the type of sidekick she needed. I think this series is going to do well, and I'm looking forward to reading more of it. Bring on the Spectres!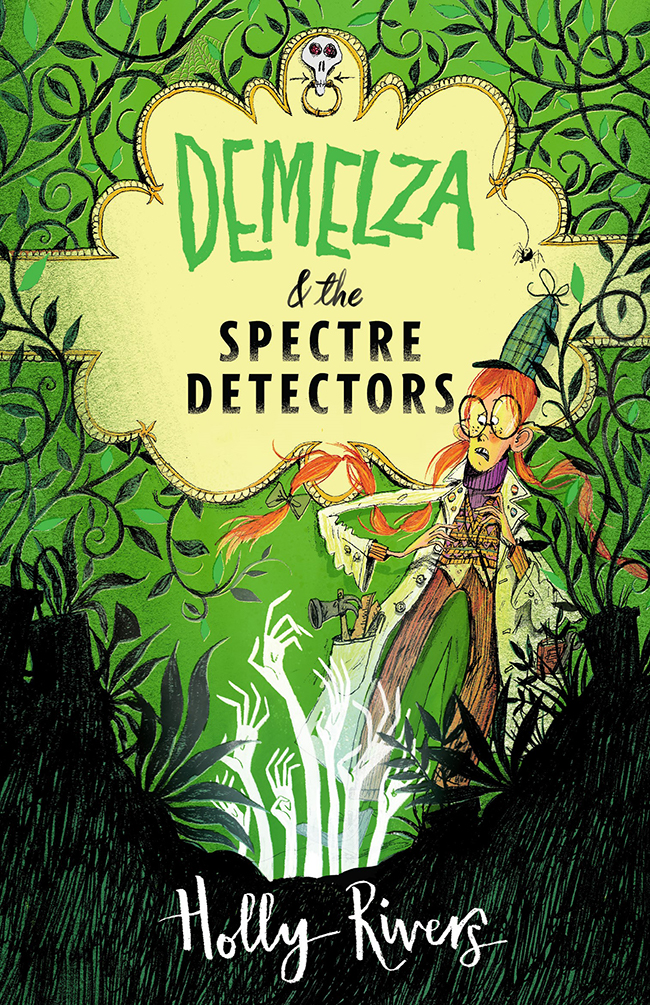 Demelza loves science – she loves it so much that she stays up late to work on her inventions.
But she soon discovers she's also inherited a distinctly unscientific skill: Spectre Detecting. Like her grandmother, she can summon the ghosts of the dead. When Grandma Maeve is kidnapped, Demelza and her pasty-faced best friend, Percy, must leap into action to solve the deadly mystery ...
The big-hearted, colourful debut from former The Worst Witch actress, Holly Rivers, with stunning cover art by Alex T. Smith.